Johannah Ruddy, M.Ed. | Executive Director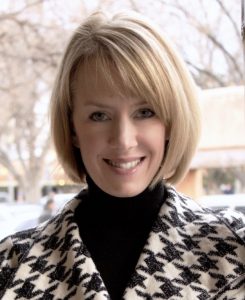 Ms. Ruddy has over 20 years of nonprofit experience, mostly working with large, national health-based nonprofits as well as governmental organizations. Ms. Ruddy joined the Rome Foundation as Executive Director in 2017 and works with the President, COO and Board of Directors to create and promote new programs and educational initiatives as well as manages the day to day operations of the Foundation. She is the liaison with industry contacts as well as potential sponsors and works closely with them to ensure a smooth relationship. Ms. Ruddy oversees all public aspects of Rome Foundation and coordinates the Clinical Symposium, lectureships and other major medical conferences such as DDW and UEGW. Ms. Ruddy writes grants for a variety of Foundation program support and is currently acting as the Administrator for the new Rome Foundation Research Institute.
Ms. Ruddy graduated from the University of New Mexico with a B.S. degree in Political Science and Pre-Law and from New Mexico Highlands University with an M. Ed. in Curriculum Development and Special Education K-12. Prior to joining the Rome Foundation, she served as the Executive Director of the American Academy of Pediatrics, New Mexico Chapter and the American Heart Association, as well as other large nonprofits throughout the Southwest. She lives in Wake Forest with her husband and two children.
As a patient advocate, Ms. Ruddy works to provide the patient perspective to Rome programs and educational materials. In 2018, Ms. Ruddy's personal patient perspective article was published in Gastro. She has participated in faculty panels for webinars as well as serving as a co-facilitator in small group trainings for clinicians, offering the patient perspective on patient/provider communications and the burden of illness.
Mark Schmitter | Marketing Director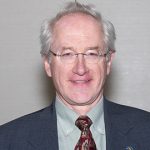 Mr. Schmitter joined the Rome Foundation in 2015 and was previously in account management and as a consultant to several high profile marketing agencies. His expertise has been in the strategic development, creation and implementation of marketing campaigns for various pharmaceutical products including those in gastroenterology, oncology, and other areas. Mark serves as contact person for academicians and industry sponsors with regard to international translations, licensing and bulk order sales.
Debra E. Wideman | Finance Director
Ms. Wideman joined the Rome Foundation in 2018 as the Finance Director. She is a native of Huntington, New York and has worked for Citibank (Citigroup) for 23 years in NY, MD, and DC in the financial sector of the Bankcard Division. Debra moved to the Charlotte area in 2005 and has a long history of community service and work in the nonprofit arena providing financial and administrative support.
Michelle Berry | Sales and Event Coordinator
Ms. Berry is the Sales and Exhibit Coordinator for the Rome Foundation and joined the Foundation in 2018. In this position, Michelle is responsible to the Executive Director and supports the Rome Committees and Board Members. She manages multiple projects, exhibits, events, oversees sales and responds to customer orders. Michelle has a Bachelor of Science in Early Childhood Education from Meredith College and prior to this position, she worked as a preschool teacher throughout the Raleigh area. She is thrilled to expand on her skills in team work, planning and organization while impacting the lives of patients. Michelle lives in Wake Forest with her husband and son.
Jennie Rambo | Operations Manager and Executive Assistant to COO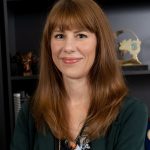 Ms. Rambo is the Operations Manager and Executive Administrator to the COO. She is responsible to the COO and also supports the Executive Director in the administration and implementation of projects that allow Rome to expand its reach of activities. Jennie holds a Bachelor of Arts degree in English from the University of North Texas. Jennie has a strong background in nonprofit administrative and operational support and project management. In her spare time,  Jennie is an active violinist, performing in chamber groups throughout the Raleigh, NC area.
Olafur Palsson, PsyD | Data Director, Rome Foundation Research Institute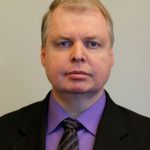 Dr. Palsson is responsible for the development, management and data analysis of RFRI projects. He is a Professor of Medicine at the University of North Carolina at Chapel Hill. He is a clinical psychologist and GI researcher with 25 years of experience in research on Disorders of Gut-Brain Interaction. He has expertise in the psychosocial and epidemiological aspects of DGBIs, questionnaire development for health research, hypnosis treatment for GI disorders, and Internet computer programming for large-scale electronic collection of health information. He was co-chair of the Rome IV Questionnaire Development Committee, and is the principal developer and manager of the Internet-mediated Investigator Platform (RFRI-IP) that the RFRI uses to collect data across research sites.
Iram Haq, MPH | Research Assistant, Rome Foundation Research Institute
Ms. Haq coordinates research projects with the RFRI and is administrator for the copyright and licensing committee of the Rome Foundation. She is passionate about improving the lives of other through the scope of research and has been involved in research her entire career across various parts of the globe, including the U.S, Pakistan, Dubai and Singapore. Most recently she worked for the Harvard Medical School Center for Global Health Delivery in Dubai where she provided support to several studies promoting global health delivery in the MENA and South Asia region. Prior to this, Iram held the position of Research Assistant at the Lab of Eric Kandel at Columbia University specializing in neuroscience and schizophrenia research. She holds a Master's in Public Health from John Hopkins University, a Master's in Neuroscience from Columbia University and a BS in Psychology from the University of Connecticut.
Email Iram
Claudia Rojas
Latin American Coordinator
Jerry Schoendorf
Medical Illustrator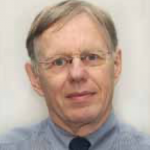 Eric Chapman
IT Director
Davis Stillson
Videographer